It's been awhile again so I'll tell you
what I've been up to. I have been reading picture books for a week and a half and I have to tell you about this one:
Charlie the Ranch Dog by Ree Drummond. My mom gave me this book to put in my book shelf, so I decided to read it before I put it away -the book was awesome. Charlie is a ranch dog and he has a friend Suzie who helps him. Suzie and Charlie are very different. Suzie dosen't have the paws, droopy eyes, the floppy skin, or the dangly ears. I really liked this book- it was funny and cute. I also got a puppy a few weeks ago so I am in the mood for puppy books. It helps that Sammy (my puppy) is the same kind of dog Charlie is.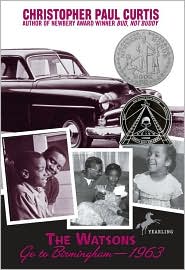 My mom just finished reading The Watsons go to Birmingham by Christopher Paul Curtis. It was a good book. I liked the chapter were he falls in the whool pooh - known by most people as a whirl pool. The sad part of this book is when the church that his sister is in at the time gets bombed. This book was funny.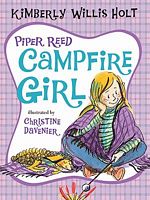 Right now I'm reading Piper Reed Campfire Girl by Kimberly Willis Holt. I started on Saturday and read five chapters on Saturday. I was only going to read four, but when Piper and her family got stopped by the police I just couldn't wait to see what happend, so I read another chapter. A new kid moves to town and is in Piper's class and has a brother in her younger sister's class and a brother in her older sister's class. Iv'e enjoyed this book so far and am hoping to finish it tonight or tomorow.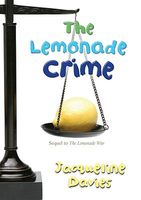 Another book I read recently is The Lemonade Crime by Jacqueline Davies. I read the first book and loved it. I read the last chapter of the first book over again to refresh my memory before I started this one.. In this book Jessie and her brother Evan think that Scott Spencer stole $208 from Evan's pocket. They think that because the one day when they were swimming Scott went in the house and came back out and had to leave suddenly. When Evan put his pants on there wasn't any money in his pocket. Jessie is so convinced about this she decides to have a trial to make Scott pay for his crime. Do you think that Scott stole the money?